Article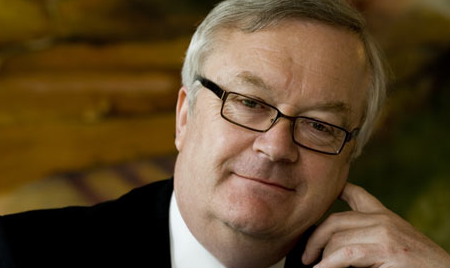 Gifted and Talented Program – Martin Stephen
Hartland is pulling out all the stops to ensure your child is in the best of hands. Martin Stephen is Project Leader of their Gifted and Talented Program
---
Every so often in life we meet people who are instrumental in our future or our children's future.  Dr Martin Stephen is one of these people.
Not only is he a brilliant character (and a great dinner companion, by the way) he's also a world expert in Gifted and Talented Education. It's safe to assume that we've all been in a class where a child is annoying and disruptive only to find out later that he or she is an absolute genius and nobody noticed or took the time to find out why he or she was acting that way. As Project Leader of Hartland International's Gifted and Talented Education Program, Martin will work closely with teachers and pupils to identify at any early stage children who would benefit from joining the Gifted and Talented Program.
Martin has years of leadership behind him and his experience includes having written and/or edited a very wide range of books (23 in total) from the academic to the historical crime thriller. Over the years, Martin has advised UK Governments on education and was instrumental in the formation of the first 'City Academy' in the UK and pioneered the Independent/State Schools Partnership Forum.  As Head of a number of prominent schools in the UK his knowledge in the field of education is exceptional.
Martin is available to meet and discuss the amazing Gifted and Talented Education Program at Hartland's Discovery Centre.  Contact the school on +971 4 551 9276 to arrange a meeting. You can't fail to be impressed.
---
The advice provided in our columns does not constitute legal advice and is provided for information only. Readers are encouraged to seek appropriate independent legal advice.
We know it's kinda boring but the Copyright and Disclaimer are important...have a read
« Back to Dubai Sherpas
Tell us your story
---
We're all ears. Your story is important so let's hear how you survived Dubai.
Submit your story
Dubai Sherpas
---
Sherpas look, listen, learn, do and then share so that you can do, easily.
View Guides
This Month's Focus
---
Learn about Dubai education here.
Know more
A great place to live and a great place to work.  If you're thinking of setting up a business in Dubai, you've come to the right place.  Information can be provided on all aspects of business incorporation in Dubai.  Contact us now.  
Newsletter
Interested in hearing more about surviving in Dubai?
Please enter your email below.
We do not send spam emails or share your details with any third party.
Sections
If you like us, share us
© 2015 DubaiSurvivalGuide.com
Supported by TheDigitalCentral.com